Book Providing Insights from Austin Patent Attorney, Craige Thompson, Hits #1 on Amazon Best-Seller List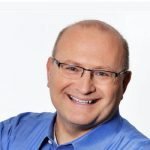 Local Business Mavericks – Volume 10 reached #1 on Amazon.com's Best-Seller List in the Free Enterprise category on December 21, 2016.
Authority Media Group's recent release, Local Business Mavericks – Volume 10: Insights & Innovations from Top Local Business Owners, Professionals & Community Leaders, hit Amazon.com's best-seller list on December 21, climbing all the way to #1 in the Free Enterprise and Ethics categories.
Publishing partner Quoted Authority Media expressed appreciation for the book's contributors, saying, "We are extremely fortunate to have someone of the caliber of Craige Thompson, Austin Patent Attorney, as a part of this project. Each author is a true advocate and educator. To have Amazon put this book at the top of their Best-Seller list in the Free Enterprise category is an incredible achievement and puts a spotlight on the appreciation and recognition they deserve."
Local Business Mavericks – Volume 10 is a compilation of 1-on-1 conversations with some of the top entrepreneurs in their industry. Each contributing author reveals their strategies for helping overcome the toughest obstacles standing in the way of their customer's success. In his chapter, Thompson discussed how to get a patent approved.
When asked about his best-selling author status, Thompson said, "It is an honor to be able to share some very powerful insights that are hidden to the vast majority of patent filers.  My hope is that entrepreneurs and small business owners, who are the real drivers of our economy, will be able to get more potent patents that will command respect using just the key information we discussed in this book.  The ability to cost-effectively create patents that command respect, and to get them through the Patent Office quickly, is what we do to help even the smallest start-ups 'out-patent' the Fortune 100!"
Craige Thompson is also the best-selling author of Patent Offense, 7 Steps to a Safe, Secure Patent Portfolio. He started out as an Electrical Design Engineer. After graduating from the University of Wisconsin-Madison with a B.S. in Electrical and Computer Engineering, Thompson went to work for an electronics design and manufacturer that specialized in product concepting, design, commercialization, and manufacturing. There he honed his design and development skills in a wide variety of commercial, industrial, and consumer products.
After ten years in design, Thompson went back to school to get his law degree. This led him to Fish & Richardson P.C., the preeminent patent/IP law firm in the country. He won acclaim for his ability to find weaknesses in opponents' patents and became known as "The Patent Killer." He was also able to account for those weaknesses when writing a patent, and due to being able to write a patent that quickly advanced through the USPTO, soon also became known as the Patent "Examiner Whisperer."
This culminated in the creation of Thompson Patent Law, a boutique patent law firm that specializes in patents for electronic/electrical, mechanical, electro-mechanical, and software in Austin, TX. They write Litigation Quality Patents that are designed to stand up to the scrutiny of litigation and believe that every patent should be viewed and treated as a valuable business asset. While they work with Fortune 100 companies, they enjoy working with entrepreneurs and startups to help them "out-patent the Fortune 100," making sure all patents start the right way.
For more information about Craige Thompson and Thompson Patent Law, visit https://thompsonpatentlaw.com/
Local Business Mavericks – Volume 10 is available on Amazon.com in the Kindle store at http://amzn.to/2ieozKE
Media Contact
Company Name: Thompson Patent Law
Contact Person: Craige Thompson
Email: craige@thompsonpatentlaw.com
Phone: 512-649-1046
Country: USA
Website: https://www.thompsonpatentlaw.com