Zaheen Nanji Reaches Number One on Four Amazon Best Seller Lists with "Resilience Reflex"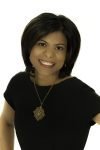 The Resilience Reflex: 8 Keys to Transforming Barriers into Success in Life and Business by Zaheen Nanji hits number one on four Amazon Category Best Seller Lists in two countries.
BizSmart Publishing congratulates Zaheen Nanji, who became an Amazon International Bestselling Author with her new book, The Resilience Reflex: 8 Keys to Transforming Barriers into Success in Life and Business. The book reached No. 1 for "Injury Prevention" and "Work Related Health" in Amazon's Kindle and Book stores as well as No. 2 in Neuro Linguistic Programming (NLP). Amazon also listed the book as a Hot New Release in Neuro Linguistic Programming.
In addition, the book ranked internationally, coming in at No.1 for the "Injury Prevention" Kindle and Books divisions on Amazon Canada and No. 2 in Amazon Germany for the Books division in "Injury Prevention."
Nanji noted, "Being a best-seller was a dream that seemed far away, and I was shocked when I learned that I reached best-seller status! I've realized now that persistence and consistency pays off."
Nanji has overcome great obstacles to be the entrepreneur, speaker, wife, and mother that she is today. In her journey from East Africa to Canada, she faced displacement and disruption. A stuttering problem beset her with embarrassment and confusion. Her experiences taught her to become stronger and more grateful, and through her new book, The Resilience Reflex, she teaches readers the same essential traits.
Part narrative and part tutorial, Nanji uses her personal experiences to share keen insights about seemingly impossible challenges. Nanji helps readers turn setbacks into opportunities and push through any possible challenges. Touching upon both personal and professional scenarios, this book will help readers navigate life's most perplexing obstacles and develop resiliency and courage in the process.
Zaheen Nanji, speaker and NLP Practitioner, co-founded the Shanti Wellness Centre in Wetaskiwin, Alberta, Canada. While balancing the needs of her family, Nanji has created a successful health and wellness business and simultaneously acquired three rental properties within a span of less than thirty-six months. Not only an entrepreneur, Nanji is also the author of an award-winning book on behavior weight loss which won a bronze medal at the Global E-book Awards and was featured in the top 10 in Women Business Owners Today ezine. Nanji is a sought-after transformational speaker. Her flourishing career has inspired her to share her system of success and transformation, a hybrid of science and technique called the RESILIENCE REFLEX where she teaches her clients and audiences how to easily embrace change and bounce back so that resilience becomes their first reflex.
The Resilience Reflex: 8 Keys to Transforming Barriers into Success in Life and Business is available on Amazon.com at http://amzn.to/1GuVBYY
To reach Zaheen Nanji and get more information, visit http://www.ZaheenNanji.com
Media Contact
Company Name: Shanti Wellness Centre Inc.
Contact Person: Zaheen Nanji
Email: info@zaheennanji.com
Phone: 780-352-0945
Country: Canada
Website: http://www.zaheennanji.com and http://www.shantiwellnesscentre.com